The trinity of Congressional COVID-19 relief packages acknowledge the importance of small businesses to our economy. The new laws contain numerous provisions to support employers and their workers including small business loans.
The Paycheck Protection Program prioritizes millions of Americans employed by small businesses by authorizing up to $349 billion toward job retention and certain other expenses. Small businesses and eligible nonprofit organizations, Veterans organizations, and Tribal businesses described in the Small Business Act, as well as individuals who are self-employed or are independent contractors, are eligible if they also meet program size standards. Starting April 3, 2020, small businesses and sole proprietorships can apply. Starting April 10, 2020, independent contractors and self-employed individuals can apply. Encourage interested clients to apply quickly because there is a funding cap.
In response to the Coronavirus (COVID-19) pandemic, small business owners are eligible to apply for an Economic Injury Disaster Loan advance of up to $10,000. The SBA's Economic Injury Disaster Loan program provides small businesses with working capital loans of up to $2 million that can provide vital economic support to small businesses to help overcome the temporary loss of revenue they are experiencing. The loan advance will provide economic relief to businesses that are currently experiencing a temporary loss of revenue. Funds will be made available within three days of a successful application, and this loan advance will not have to be repaid.
The House Small Business Loan Chart provides an easy-to-read comparison of loan options to share with your small business clients in advance of a more in-depth conversation.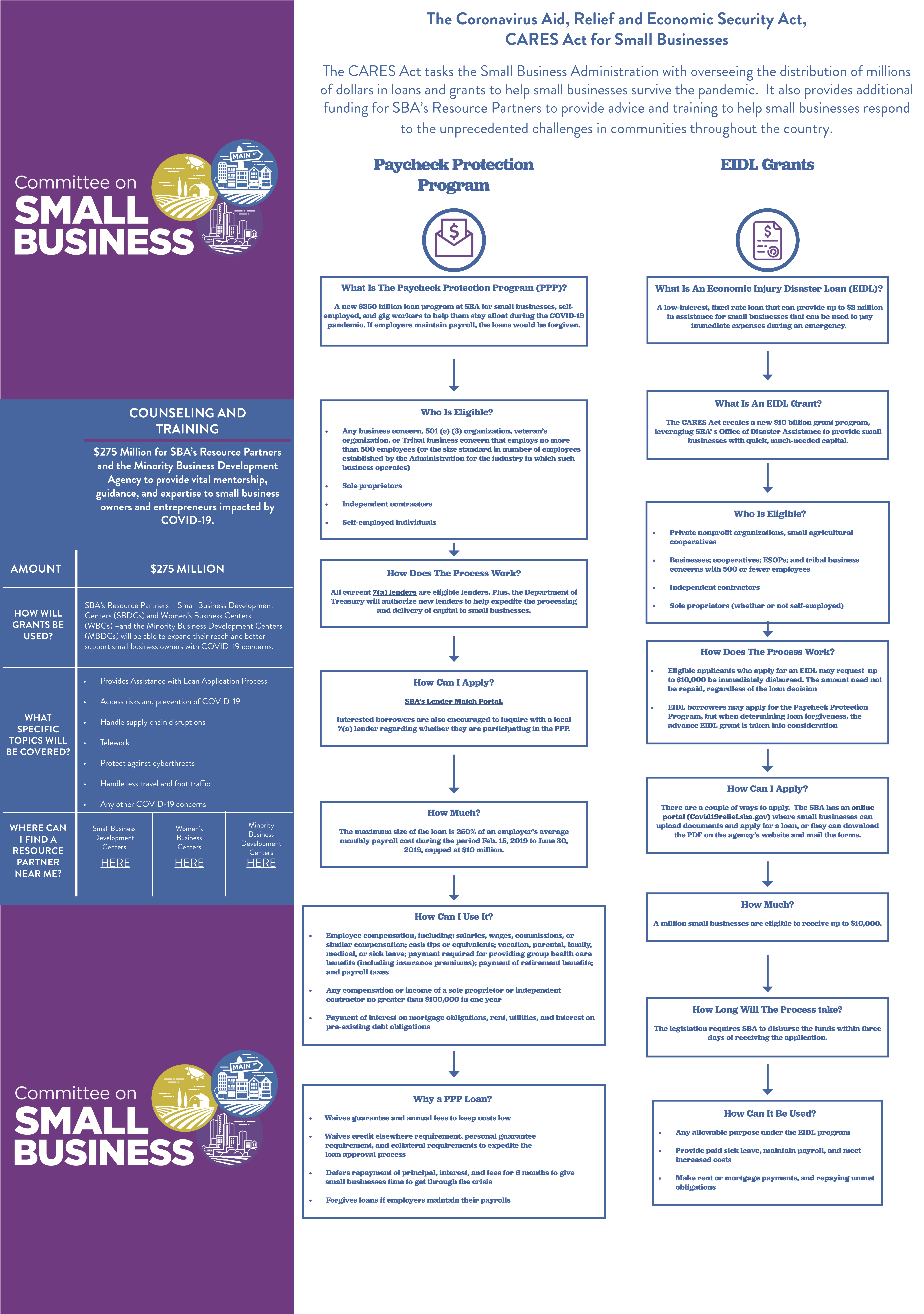 Other useful small business resources follow:
U.S. Department of Treasury
Small Business Administration
Congress