NAIFA Senior Vice President for Government Relations Diane Boyle reported that NAIFA's virtual Congressional Conference in late May, held completely online, had a substantial impact. Nearly 1,350 registered participants representing every state participated in advocacy training, received policy briefings, and held 100 virtual meetings with Senators or members of their office staff.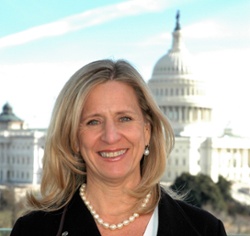 The meetings are important, Boyle said, because they remind lawmakers of NAIFA's advocacy strength and identify NAIFA members as resources lawmakers can turn to for insights on legislation that affects the industry and clients.
At Congressional Conference, NAIFA introduced its new series of Grassroots Engagement Training courses. The courses will help NAIFA members improve their advocacy skills, such as:
Creating relationships with lawmakers
Positioning themselves as trusted resources
Developing advanced grassroots and grasstops strategies, up to and including running for office.
NAIFA members who complete the training courses will be able to use their achievement to differentiate themselves in the marketplace and demonstrate that they are actively advocating on behalf of clients with policymakers whose decision impact the clients' financial security.
The Grassroots Engagement Training comes in time for members to hone their skills prior to the August recess, when members of Congress will be available for in-district meetings.
DEI and Advocacy
NAIFA promotes diversity, equity, and inclusion (DEI) in an effort ensure every American has the opportunity to achieve financial security. On the advocacy front, Boyle reported:
She had signed the Diversity in Government Relations pledge "to commit to increasing understanding of diversity, equity, and inclusion and its impact on the government relations field."
NAIFA Trustee Win Havir testified before the NAIC Committee on Race and Insurance, confirming NAIFA's commitment to DEI and offering NAIFA's assistance in research and analysis, consumer education, and policy recommendations on DEI issues.
NAIFA comments to FINRA proposed changes to licensing requirements designed to promote DEI among agents and advisors, including the proposal to offer exams in languages other than English.
NAIC Annuity Suitability Model
NAIFA supports the adoption of consumer-protection laws or regulations based on the NAIC suitability model for annuity transactions by every state. The model aligns with the SEC's Regulation BI and requires financial professionals to act in the best interests of their clients without being overly burdensome for NAIFA members.
Adoption of the model by the states would head off a variety of confusing and potentially contradictory state laws and regulations and should prevent the need for further federal regulation on the standard of care issue by the Department of Labor, Boyle said.
NAIFA's goal was to encourage 12 states to pass laws or rules based on the NAIC model by the end of the first half of 2021. As of June 30, a total of 15 states had approved such measures. The hard work of NAIFA state chapters along with advocacy partners including ACLI resulted in us exceeding our goal, Boyle reported. NAIFA's efforts to secure passage in the remaining states continue.
Independent Contractor Status
The PRO Act, which could impose the so-called "ABC test" to reclassify many financial professionals as "employees" rather than "independent contractors" remains a concern, Boyle said. The ABC test simply does not work for the financial services industry, she said, and would end up harming many of the producers the legislation is supposed to protect, as well as their clients. Even worse, the PRO Act threatens to establish the ABC test as a standard for other pieces of federal legislation and regulations, as well as state policies.
Noncorporate Income Tax Deduction
Finally, Boyle reported "breaking news" that legislation introduced by Sen. Ron Wyden (D-OR) would preserve the 199A provision of a 20% deduction for noncorporate business income. While the proposal would cap the deduction at $400,000, it would lift the exemption applied to financial planning firms, meaning that more NAIFA members could potentially take advantage of it. NAIFA will continue to monitor the legislation and work with members of Congress for solutions that benefit NAIFA members, their clients, and the economy.
The State of NAIFA webinar, including Boyle's presentation along with presentations by NAIFA President Tom Michel, LACP, and CEO Kevin Mayeux, CAE, is available on demand.